Accounting Day® – Promoting the Profession of Accounting & Finance.
Get industry updates and invitations to Accounting Day® Live events:
"I believe Accounting Day sets itself apart by the knowledge and experience of its speakers and teachers. These are seasoned professionals working with some of the largest companies and most complex real world situations. It's something you just won't find anywhere else."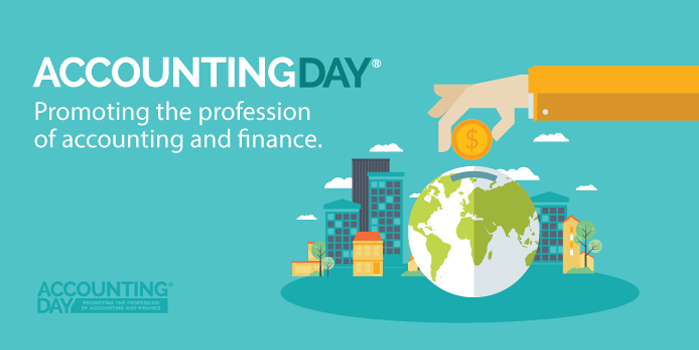 At last, an organization and instructors that can explain
these topics in a manner that I can understand.
Topics You'll Find at Accounting Day®
Grow, connect, be in the know.
Accounting and Auditing (A&A) topics. For CPAs, it mirrors the A & A track for their licensing requirements. A section noted as Track A is designed to meet this requirement. Track A sessions are not limited to CPAs. All accountants may gain knowledge by attending.
Professional development topics (non-technical). Meets the CPE requirements for many companies, professional organizations, and licensing requirements, Please check with your CPE requirements to see if it qualifies.
Technology topics. Our goal is to present new and refreshing technology and how it helps you with your work and personal lives.
Nonprofit organizations follow the same GAAP rules as companies with a few of this rules written just for nonprofits. The Accounting Day topics for nonprofits will highlight how these rules play out for these organizations.
Our speakers are those actively in their profession and bring timely information to Accounting Day.
Fraud topics are designed to be of interest to internal auditors, CPAs, certified fraud examiners and those in companies who desired the additional knowledge. The material for the four hour session is designed to meet the Fraud CPE requirements for California CPAs.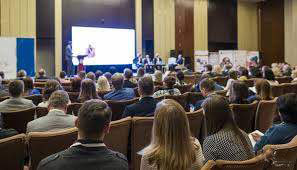 Learn with Accounting Day®
Bringing top quality continuing education to accounting and finance professionals across a variety of industries.
When and what is
Accounting Day®

?

The first Accounting Day® in San Diego was believed to be held in 1972. This would have been organized by the San Diego Chapter of the California Society of CPA's to interest young people in pursuing an accounting career. Some remember the Institute of Management Accountants as the original organizers of the event. These early events were called "Accounting Career Days." In 1976, other professional accounting and finance organizations were invited to participate and the event became known as "Accounting Day®".

Today, Accounting Day is operated by the Accounting Education Institute. Accounting Day provides plenty of networking opportunities, giving people a chance to have educational opportunities in the fields of accounting and finance.

The date of the main Accounting Day® Live in San Diego has historically been held on a Monday in May, so the actual date changes each year. The year 2020 began with the COVID-19 pandemic which forced the cancellation of Accounting Day 2020. The new date is now a Monday in October beginning in 2021. Due to the lingering pandemic Accounting Day will not be held in 2020.
National and International Accounting Day Dates
International Accounting Day is most commonly recognized on November 10th each year.
In the US, many recognize National Accounting Day in May. Most of these dates are based on the different dates of past Accounting Day® Live events in San Diego. The most common of these is May 19th, which was started by our 2007 Accounting Day® Live event. As such we have declared National Accounting Day as May 19th of each year to be celebrated as Live event on various dates in May and October each year beginning in 2022.
"The Excel topics are extraordinary. Not only is the feature explained very well, it's done with real world solutions in mind. I learned how to save hours of time in my routine tasks in a 30 minute Excel presentation by Jim Colville of Excel365Solutions.com"

"Jim Colville does a great job with organizing Accounting Day providing CPE to over 400 accounting and finance professionals as well as his own excellent presentations which include both accounting and Excel topics."

Jim Colvile

"Accounting Day is the right place for insight from seasoned professionals from the accounting and finance industries. What you learn and the connections you'll make are as good as it gets!"

Why I Choose Accounting Day
Accounting and Finance Resources
Accounting Day® is here to help you with growing your career and business.
---
Sponsors and Participating Organizations