Accounting Day is held at the Town and Country Hotel Convention Center in Mission Valley, San Diego, Calfornia.
550 Hotel Circle North, Mission Valley, San Diego, California 92108 (619)291-7131
Google maps and Map Quest do a great job to help you get there.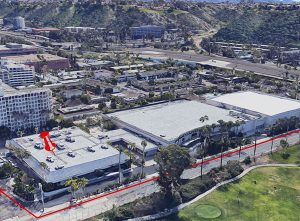 The driveway for Accounting Day parking is on Fashion Valley Road between the Town an Country Convention Center and the Fashion Valley Mall.
For Accounting Day 2018 the room rate at the hotel is: Garden Rooms $129 & Royal Palm Tower $159 under the code of: 2018 Accounting Day. If the code doesn't work use: Accounting Day 2018